Oct 27, 2020 08:03 AM Central
Carrie Ford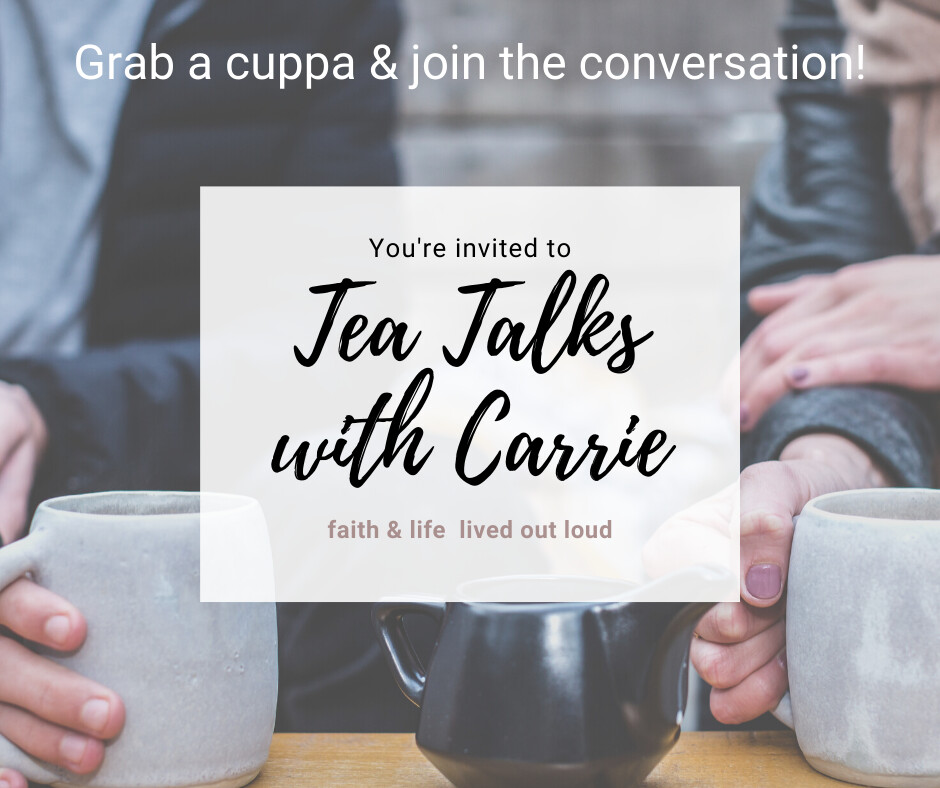 Let's chat about joy today. Joy is not the same as happiness.
"Happiness is fickle and requires happy circumstances. Joy, on the other hand, sticks around.
It doesn't get chased off by trouble". (Quote by Nivine Richie- women's bible study teacher)
Nivine also stated that in the English Standard Version of the Bible, the words "joy," "rejoice," or "joyful" appear a total of 430 times, compared with "happy" or "happiness," which appear only ten times. Joy is lasting, and it satisfies the heart uniquely and marvelously.
So I decided to spend some time looking for some of the references to joy. Here are a few of my favorites!
Psalm 30:5 -Weeping may tarry (delay leaving) for the night, but joy comes with the morning.
John 16:22 - So also you have sorrow now, but I will see you again, and your hearts will rejoice, and no one will take your joy from you.
Philippians 2:1-2-So if there is any encouragement in Christ, any comfort from love, any participation in the Spirit, any affection and sympathy, complete my joy by being of the same mind, having the same love, being in full accord and of one mind.
Galatians 5:22-23 -But the fruit of the Spirit is love, joy, peace, patience, kindness, goodness, faithfulness, gentleness, self-control; against such things there is no law.
The Fruit of the Spirit is interesting to me. I didn't research this so I am not sure if this is a thing or not BUT, I feel like the list of the fruits of the Spirit are in order of "importance". For example, the greatest of these is always love, right? Without love, there can be little peace. When you have peace, you are better equipped to have patience. Patient people are usually kinder and that leads to goodness…you get the point right? Well, Joy is #2 right after love. It is a fruit. A fruit is measurable in my opinion. People ask me how you know if the Spirit is working in your life. I turn it around and ask them if they have joy in their life. Are they patient in times they would not have otherwise been? Do they have more self control in an area where they used to struggle often? For me, this is how I gauge when I am off track and no longer listening to the Spirit.
Back to Joy….you've heard the joy acronym Jesus Others You right? I'll behest and admit that I struggle with that at times. Putting Jesus first I get 100%. However, I also know that if I neglect myself, I am no good to others so wouldn't that mean that I need to put myself first so I can then better serve others? And then if I put others first, doesn't that mean I allow myself to be a doormat?
It makes more sense to me when I look at it in terms of the O of others as a circle.
Jesus came to earth to make an impact on all (others).
The place where his divinity meets our humanity is pure joy
That joy then spills forth and it flows over me.

When the joy of the Lord flows over & through me,
I am able to love my neighbor as myself. Which then circles back to how I love Jesus!
Are you more of a visual person? Why not make a list: grab an index card and divide it in half. Label one side JOY and the other side PAIN. Then make your lists of all the things that bring you joy and all the things that cause you pain. Now, scribble (yes, scribble) the word pain out so you can no longer read what that word once was. Circle the word joy to confirm what James 1:2 tell us: count it All as joy!
James 1: 2-6 -
Count it all joy
,
my brothers and sisters, whenever you face trials of many kinds, because you know that the testing of your faith produces perseverance. Let perseverance finish its work so that you may be mature and complete, not lacking anything. If any of you lacks wisdom, you should ask God, who gives generously to all without finding fault, and it will be given to you. But when you ask, you must believe and not doubt, because the one who doubts is like a wave of the sea, blown and tossed by the wind.
Friends, if you lack joy in your life, the joy that wells up inside you and bubbles over, then seek God with all your heart. Do not be afraid of the trials, they will refine you like gold tested in fire. Do not be afraid to pour into others, for God will restore your strength. Allow this strength to love you in return. I am praying for you!
VIDEO: If you'd like to watch the video talk I did on this for Tea Talk Tuesdays with Let Me Be Ministry, pop over to Youtube with this link. I invite you to like that page to get more inspiration from my ministry partners throughout the week.
Rejoice in the Lord, always and again I say rejoice!