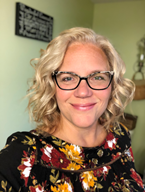 Hi, I am Coach Carrie and I am on an epic journey that has taken me from tired, stressed, overweight, undervalued, and living with debilitating pain, every single day, to the person I am choosing to be today.
I believe that if you are not changing, you are choosing! So every day I make the choices that are leading me to my best life.
In 4 years, I have gone from surviving to thriving. From exhausted to exhilarated. From stressed to blessed. My home has been completely transformed from toxic to healthy... one simple step at a time.
Let me be real for a moment and admit to you that I was close to giving up, close to walking away from the very things that brought meaning to my life. I had nothing left to give my family, my friends, my job, or myself. My body was failing me and I was losing my mind.
Or so I thought when I could no longer find everyday words. I was a walking, talking billboard for stress-induced burnout and I was terrified I would never find my way back. I did find my way back and beyond and have made it my mission ever since to show other beautiful women like you how to do the same!
Let's do this!