10/08/2020 08:00 AM Central
Carrie Ford
"I'm adopted"
…two words I have said a gazillion times in my life. I know I am not alone in this, yet those same two words can feel very lonely at times.
My story starts at a very young age. Yes, I know, doesn't everybody's (haha) Yet, my story begins with a 16yr old girl choosing life instead of abortion. She had me baptized and then made sure I was adopted by a Catholic family. At least that is what I think I was told and something I then retold, time and again. In fact, I have told that story across the globe,, in over 20 countries where I traveled as a missionary. It's my story… or at least it WAS my story.
Let me start again...
I'm adopted
.
I was adopted into a wonderful family with a mom, dad and big brother, all very excited to bring a bald headed, blue eyed, 4 month old baby girl into their home. To say I had a blessed childhood would be an understatement. I had a neighborhood worthy of any Hallmark movie out there. We had neighborhood picnics and parades, our very own baseball diamond, apple orchard and field. A gaggle of kids of all ages to play epic hide and seek, kickball and ride bikes with. A plethora of pools to swim in, sometimes in the middle of the night! (pool hopping is real folks!)
The neighborhood turned haunted in late October and then into a winter wonderland of lights in early December. We had old fashion values, where most went to the same church we did and everyone was an extension of your family. When you went out to play, you were safe. When your mom yelled for you or whistled your special family code whistle, you stopped what you were doing and went home.
From as early as I can remember, I was told the story of my parents going to infant home to find their baby girl to complete their family. They took one look at me and knew that I was meant to be their baby girl. They chose me!

I distinctly remember feeling so special whenever I would hear that story...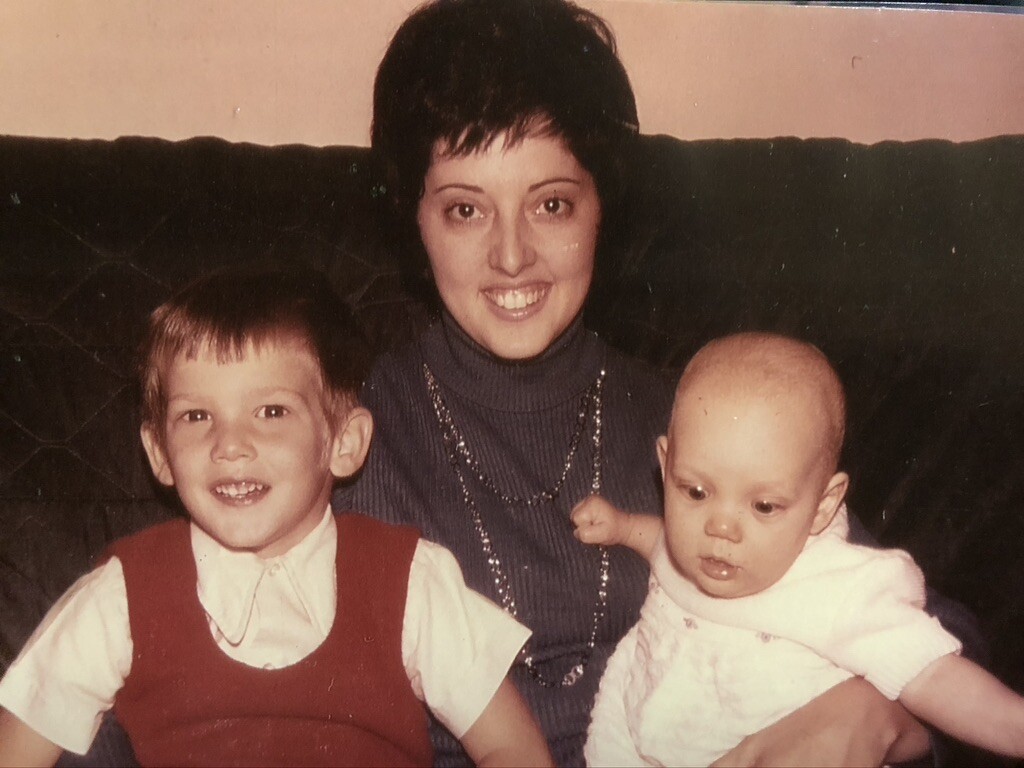 Yet, in the very same moment, I also remember...especially as I got older...wondering what was wrong with me that my birth mother did NOT choose me.
Now as an adult and mother of my own children, I realize that the fact that she did not choose to have an abortion and than her choice to give me up for adoption was in fact, her choosing me. Still though, there was a hole that I found hard for others to understand. I grew up not looking like anyone in my family. I grew up never being able to answer the question of where I got my talent. I grew up telling my little girl self a beautiful love story between a 16 year old girl and the older man she fell for. (My biological father was 26) A story where they wrestled for 4 months with whether or not to give me up. One where they were both there at my birth. Where they both wanted me but believed giving me up would give me the best possible life.
Three weeks ago, the story I told myself for 48 years was torn in two like a page from a novel and it left me spiraling.
Next week I will share what I learned and how I dealt with the rewrite to my story...